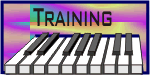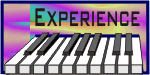 You can also contact me by phoning The Music Box, Meadowhall, 0114 256 9089 and if I am not in at the time I will ring you back, or you will be given an alternative number to reach me
If you are organising something with lots of features my fees are likely to be the least expensive feature by a wide margin!
<![if !vml]>
<![endif]>
Obtain a Price Quotation or Book Your Date Here

Alex Govier shown here at The Piano, is also available for full keyboards set-up or even piano-accordion specialty.

Alex Govier, professional musician plays Piano, Keyboards, Organ or Accordion for
* Hotels
* Restaurants
* Corporate Events
* Weddings
* Banquets
* Special Occasions
* Private Parties
* Special Promotions
* Product Launches
* Shows, Cabaret, Concert Backing
To help me quote for you please include
Contact details (phone and/or accurate e-mail address)
Type of occasion (eg Wedding, Trade Promotion, Party, Dinner, Restaurant etc)
Location of your special occasion
Date of proposed engagement
Time of day and start-finish times
Instruments required to be played
Instruments available there (if any - eg decent piano on site)
Time instruments will need to be set up (if known)
(NB often setup will need to be done hours before the actual playing time and before guests arrive to avoid disturbance)
MY AIMS
As a pianist my aim is to provide stylish tuneful versions of a variety of popular tunes of films, musicals, popular ballads, light classical and jazz standards. Sounds to make your special occasion even more memorable, and at a reasonable cost.
Though I am retained for main dates of the year by prominent Sheffield Area hotels and run a weekly week-night dance on organ locally I still have some weekend dates as well as midweek ones available.
I always charge very reasonable prices, but especially favourable rates for midweek engagements (except Bank Holidays etc.)