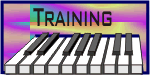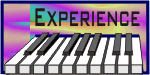 Why not write to me or phone or text me me on 07769 732287 to check my availability and prices for your special occasion.
You can also contact me by phoning The Music Box, Meadowhall, 0114 256 9089 and if I am not in at the time I will ring you back, or you will be given an alternative number to reach me.
Other musicians and facilities on our new LINKS PAGE
<![if !vml]>
<![endif]>
His Musical Career So Far

Alex Govier at The Piano

Alex Govier, professional musician plays Piano, Keyboards, Organ or Accordion for
* Hotels
* Restaurants
* Corporate Events
* Weddings
* Banquets
* Special Occasions
* Private Parties
* Special Promotions
* Product Launches
* Shows,Cabaret and Artiste Backing
The first 35 Years Playing!
After his original musical training and a short period teaching music in secondary schools in Kent, Alex soon abandoned the classical field for the popular and became professional in the mid 60s.
Bristol Night Club Then Yorkshire
After appearing backing cabaret on Hammond organ at the Cleopatra Club, Pilning near Bristol, then a nightclub with professional cabaret artistes nightly, Alex went on to Yorkshire where clubland was in its heyday and did residencies at many working mens clubs, backing cabaret acts at a moments notice five minutes after seeing the singers` music, and also playing for dancing and acting as MC.
Working with Others
Although mainly working as a duo with a drummer, Alex also enjoys working with larger bands such as six or seven piece, when the opportunity arises, and his instant music-reading ability has served him well when standing in on such combos.
Working with a full show for short periods can be particularly rewarding, such as when he stood in for the regular player after one rehearsal for a small show in the Midlands which involved a recent show in the Midlands
TV Documentary and Drama
Earlier on the television side of his musical career, he appeared playing organ at a working men`s club where diva Leslie Garratt returned to her homeland and sang in Dunscroft, Doncaster, South Yorkshire. This programme appeared as Lesley Garratt - Coming Home and was the first programme shown on the Arts Channel opening night. (Although this is a subscription channel, this was shown unencrypted as a taster)
More recently he appeared in two 19th Century productions, the first a novel Jane Austen period time travel four part series called Lost in Austen. In this a modern-day girl has her mononous existence transformed by swopping with Elizabeth Bennett to go to Pride and Prejudice and meet the fabulous Mr D`Arcy. Needless to say this takes some adjustment and shw almost wrecks the plot.
Alex appeared as an accordionist in the band playing in the Netherfield ballroom scene. This series should appear later on ITV in 2008
Even more recently he.appeared as a pianist at the wedding party scene for the brand new production of Wuthering Heights for ITV, which is probably scheduled to appear around Christmas 2008. The picture above shows him during a break in filming for this production.
Solo Playing
At the other end of the scale, he now does a lot of solo playing, for background music, especially on piano or keyboard for background music for restaurants, hotels, dinners, receptions for new model motor launches or special customer evenings, masons, weddings, etc. where his efforts have been greatly admired and enjoyed for adding that special touch and atmosphere to the occasion.
Supplementing the Orchestra
He has also contributed to the orchestral sound with his keyboard for shows and theatre, enjoying enhancing a small orchestral group into a bigger sound and aiming to integrate seamlessly.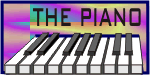 Prices
I always charge very reasonable prices, my lowest well inside the two-figure range, with especially favourable rates for midweek engagements (except Bank Holidays etc.)
Prices will of course vary for different durations, times of day and distances from South Yorkshire where I am currently based. Please click here to fill in the simple form without obligation and I will send you a quote.
If you are organising something with lots of features my fees are likely to be the least expensive feature by a wide margin!